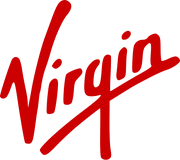 Virgin Books, or Virgin Publishing, was the book publishing arm of Virgin Enterprises which published licensed Doctor Who fiction and non-fiction during the early-to-mid 1990s. Under the Doctor Who Books imprint, Virgin published the Doctor Who New Adventures and Missing Adventures novels, as well as the Virgin Decalogs anthologies and Licence Denied (a collected anthology of fan writing edited by Paul Cornell).
After the BBC withdrew Virgin's licence, they published the Virgin Bernice Summerfield New Adventures, which also take place in the Doctor Who universe, but do not feature the Doctor.
Virgin were famous for opening their doors to submissions from new writers, often from fandom: Cornell, Gary Russell, Lawrence Miles, Kate Orman, Dave Stone and others all started at the company. In 2013, Russell said: "With hindsight of course, you go, 'It's because [new writers]'re bloody cheap, and they couldn't afford big posh writers to keep doing Doctor Who books because they had to do them on a shoestring'. But nevertheless, that ability to open up that market to unknown writers was phenomenal". [1]
With the show's return in 2005, Virgin published an unofficial reference book Who's Next: An Unofficial and Unauthorised Guide to Doctor Who.
In 2007, a decade after they stopped publishing official Doctor Who material, Random House gained majority shareholding, effectively ending Virgin's life as an independent publishing company. Like BBC Books, it now exists as an imprint in the Ebury Publishing division. Due to them now sharing a publishing company, since 2013 a handful of Virgin novels have reemerged as BBC Books reprints.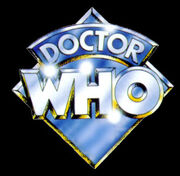 The New Adventures and other Doctor Who tie-in books and merchandise focusing on the Seventh Doctor era generally used the Seventh Doctor's logo as seen on television. Virgin also created an exclusive version of the classic "diamond logo" for use on the Missing Adventures and other material focusing on the eras of then-past Doctors. However, the Virgin logo itself was rarely, if ever, used on any Doctor Who output.
External links
Edit
Community content is available under
CC-BY-SA
unless otherwise noted.