Hi, welcome to Tardis! Thanks for your edit to the Closing Time (TV story) page.
If you need help, and there are no local admins here, you may want to visit the forums on the Community Central Wiki. You can also check our Staff blog to keep up-to-date with the latest news and events around Wikia.
Happy editing, Meighan
(help forum | blog)
Thanks and you're welcome.
Mandalore74 talk to me 20:17, October 8, 2011 (UTC)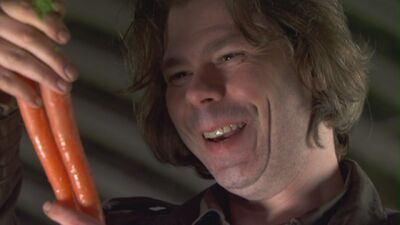 Yeah, I noticed. Mandalore74 talk to me 15:25, October 26, 2011 (UTC)
Categories
Edit
Hi. Practically none of the pages on this wiki need to be categorised into only Cat:Real world. Anything that needs to be in that category should be in a sub-category of that category. Thanks. --Tangerineduel / talk 15:53, October 31, 2011 (UTC)
OK. Thanks for letting me know.The powers talk to me 16:45, October 31, 2011 (UTC)
Your input is needed!
You are invited to join the discussion at Forum:Can we disable visual editor please?.

czechout
 ☎ ✍ 06:38: Wed 21 Dec 2011 
Not according to your Special:Contributions/The_powers you haven't, you can see if you specify it down to files that you haven't uploaded any files.
Were you looking on the right where it says "Latest photos", which displays recent images uploaded to the wiki. You can click on any of these and it'll tell you who uploaded them.
If this isn't what you saw could you give me more information about what you saw. --Tangerineduel / talk 08:13, September 8, 2012 (UTC)
I was on the recent wiki activity page. It said that I had added a photo, and then showed the photo, which I'm pretty sure had been on the page for a long time. It's not a big deal, I was just curios why. The powers ☎ 01:46, September 9, 2012 (UTC)
Christmas cheer
Edit
Happy holidays!
As this fiftieth anniversary year comes to a close, we here at Tardis just want to thank you for being a part of our community — even if you haven't edited here in a while. If you have edited with us this year, then thanks for all your hard work.
This year has seen an impressive amount of growth. We've added about 11,000 pages this year, which is frankly incredible for a wiki this big. November was predictably one of the busiest months we've ever had: over 500 unique editors pitched in. It was the highest number of editors in wiki history for a year in which only one programme in the DWU was active. And our viewing stats have been through the roof. We've averaged well over 2 million page views each week for the last two months, with some weeks seeing over 4 million views!
We've received an unprecedented level of support from Wikia Staff, resulting in all sorts of new goodies and productive new relationships. And we've recently decided to lift almost every block we've ever made so as to allow most everyone a second chance to be part of our community.
2014 promises to build on this year's foundations, especially since we've got a full, unbroken series coming up — something that hasn't happened since 2011. We hope you'll stick with us — or return to the Tardis — so that you can be a part of the fun!

Community content is available under
CC-BY-SA
unless otherwise noted.