Welcome to the

70.72.211.35
Thanks for your edits! We hope you'll keep on editing with us. This is a great time to have joined us, because now you can play the Game of Rassilon with us and win cool stuff! Well, okay, badges. That have no monetary value. And that largely only you can see. But still: they're cool!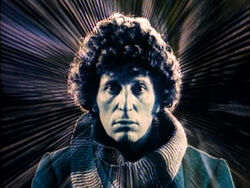 Thing is, though, to play the game, you do need to be logged in.
Don't get us wrong: you don't need to have a registered account to make a lot of great edits around here. But you may find that there are good reasons to create an account. For a start, we could call you by a name instead of 70.72.211.35.
Even if you decide not to register, you should be aware that we've got a couple of important quirks for a Wikia wiki.
British English, please
We generally use British English round these parts, so if you're American, please be sure you set your spell checker to BrEng, and take a gander at our spelling cheat card.
Spoilers aren't cool
We have a strict definition of "spoiler" that you may find a bit unusual. Basically, a spoiler, to us, is anything that comes from a story which has not been released yet. So, even if you've got some info from a BBC press release or official trailer, it basically can't be referenced here. In other words, you gotta wait until the episode has finished its premiere broadcast to start editing about its contents. Please check the spoiler policy for more details.
Other useful stuff
Aside from those two things, we also have some pages that you should probably read when you get a chance, like:
If you're brand new to wiki editing — and we all were, once! —  you probably want to check out these tutorials at Wikipedia, the world's largest wiki:
~ ~ ~ ~
Thanks for becoming a member of the TARDIS crew! If you have any questions, see the Help pages, add a question to one of the Forums or ask on my talk page. -- CzechOut (Talk) 04:46, 2012 August 7
I'm sorry. But your edits were opinion. You take 45 minutes to read them, but someone might take an hour, or a few days. There is no way you can justify that and say that it is equivalent to a 45 minute. It's not. I'm sorry. You may think it is. I respect that.
As for price. Is it really worth noting? Prices and vary from place to place and country to country, so it better not to get bogged down on prices. It's hardly worth mention on the Quick Reads page (although, once the book is released and a page made, you may include the price there if you feel it is really worth mentioning.)
Also, last time I checked, it was already mention each Quick Read was about 100 pages, so I thought it was duplicate information - I was wrong. I apologies completely.
Oh, and on a side note. I used the rollback feature. I use it a lot. You can't leave an edit summary when you use the rollback feature. MM/Want to talk? 17:35, January 20, 2013 (UTC)
Sorry, I meant to leave an edit comment when I removed your edit on The_Doctor_(The_Name_of_the_Doctor) but I accidentally hit Enter and it posted before I could.
I removed your edit because I don't believe it is accurate. You were pointing out how peculiar it is that John Hurt is credited as The Doctor when Eleven said that Hurt never used that name.
Except that Eleven didn't say that Hurt never used the name Doctor. It was just vaguely implied that Eleven didn't consider Hurt a "Doctor." Not worthy of the name.
Wasoha ☎ 16:34, May 19, 2013 (UTC)
---
This is the discussion page for an anonymous user who has not created an account yet or who does not use it, identified by the user's numerical IP address.
Some IP addresses change periodically, and may be shared by several users. If you are an anonymous user, you may create an account or log in to avoid future confusion with other anonymous users. Registering also hides your IP address.
Help: Why create an account? • How to create an account • WHOIS
Community content is available under
CC-BY-SA
unless otherwise noted.