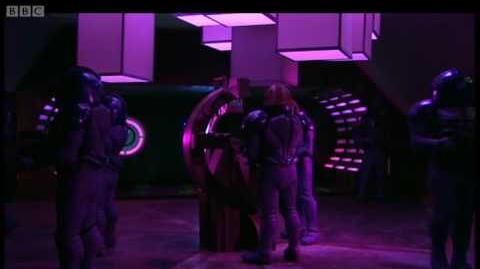 The Sontarans were a race of belligerent and militaristic clones from the planet Sontar, created by the Kaveetch. They waged eternal war throughout Mutter's Spiral against the Rutan Host. Humanoids, they had large, bulbous heads and short stocky bodies. Possessed of grey-brown skin and deep set features, they were a clone species, ultimately derived from only a few individuals. Sontarans generally had three digits on each hand — two fingers and a thumb. Their great weakness was their probic vent, a tube at the back of the neck through which they were fed as young clones. A well-timed blow to the vent rendered them quite unconscious with minimal force.
Community content is available under
CC-BY-SA
unless otherwise noted.