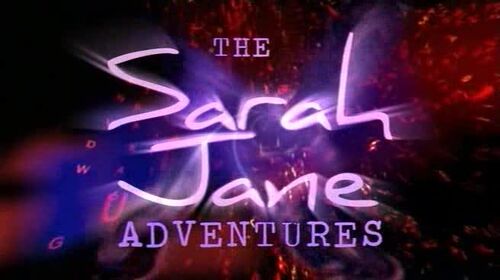 The Sarah Jane Adventures — often abbreviated as simply SJA — was a spin-off series of Doctor Who, produced by BBC Wales for CBBC. It ran from 2007 to 2011, over the course of five series. All stories except for the the initial one were presented in a serial format, with each serial being comprised of two, 25-minute episodes. Created by Russell T Davies after a positive experience working with Elisabeth Sladen on the Doctor Who episode School Reunion, it concerned itself with Sarah Jane's life after her initial encounter with the Tenth Doctor. The series featured regular appearances by several teenaged cast members, their parents, a computer named Mr Smith, and K9. Aimed at a younger audience than Doctor Who, its UK timeslot was typically around 16:30 on Mondays and Tuesdays.

The show followed Sarah Jane Smith some time after she met the Tenth Doctor in School Reunion. Like UNIT and Torchwood, Sarah Jane had decided to deal with aliens in her own way. She was assisted by teenagers from her neighbourhood who unknowingly involve themselves in her life, such as Maria Jackson, Clyde Langer, and Rani Chandra. Also, through her adventures, Sarah Jane entered motherhood by adopting former alien-created tools, such as her son Luke Smith and daughter Sky Smith. She was assisted in knowledge of alien life and technology by her super-computer, Mr Smith and robot dog K9 Mark IV.
Community content is available under
CC-BY-SA
unless otherwise noted.