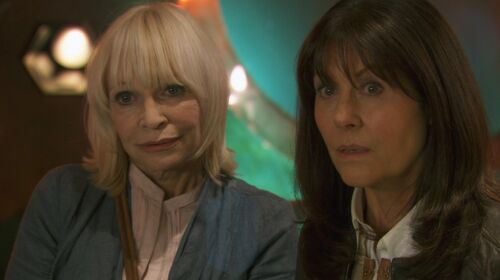 Death of the Doctor was the third story in the fourth series of The Sarah Jane Adventures. It contained the first televised meeting between classic-era companions Sarah Jane and Jo Grant (through her marriage, now known as Jo Jones), and the first televised appearance of Jo since her 1973 swansong. It also contained the only appearance of the Eleventh Doctor on SJA, since he was never included in any flashbacks during the remaining serials the programme had yet to broadcast.

It was also narratively important for the changes it made to other stories. It added to The End of Time by stating that the Tenth Doctor had visited all his former companions, not just the original-to-BBC Wales companions seen in that story. It established something not strongly asserted in Sarah's first season: the Third Doctor and members of UNIT had vividly described Jo, such that Sarah was able to recognise her in this story without ever having met her before.
Community content is available under
CC-BY-SA
unless otherwise noted.