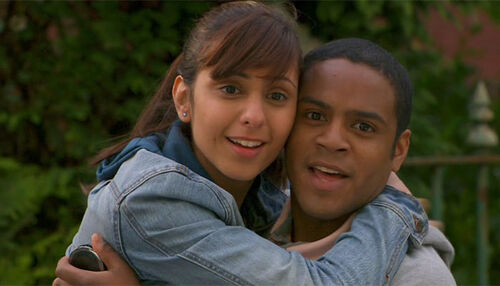 Clani was a shipping term used by fans of The Sarah Jane Adventures. It described a proposed romantic relationship between Clyde Langer — or Cla — and Rani Chandra — or Ni. Though many "ships" in fandom go ignored by the show's producers, this one was actually recognised by writer Gareth Roberts in his script for what became the final episode, The Man Who Never Was. In that story, Luke was said to have originated the term while he was away studding at Oxford. The brevity of the term proved useful for Morse code messages with Mr Smith when the duo were undercover investigating the new SerfBoard computer.
Community content is available under
CC-BY-SA
unless otherwise noted.