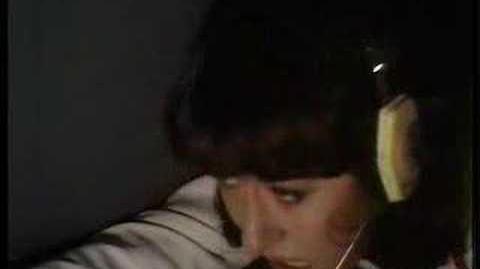 The Ark in Space was the second story of Season 12 of Doctor Who. It was the Fourth Doctor's first full, post-regenerative story. It proceeded from a mild-cliffhanger at the end of Robot, showing what happened after Harry Sullivan climbed into the police box in UNIT's laboratory. It importantly established the location of Nerva Beacon, which would be the narrative lynchpin of the season.

Ark had a somewhat tortuous scripting process, having slipped past two writers before its scripts were finally accepted. Both Christopher Langley and John Lucarotti tried and failed to write a script about a space station for season 12. Of the two, Lucarotti came closest. However, because he then lived on a boat anchored in the Mediterranean — and there was a postal strike afflicting Corsica — Lucarotti was essentially incommunicado to script editor Robert Holmes. It was impossible for Holmes to conduct timely consultation with the Doctor Who veteran. Lucarotti was paid fully for his work, and Holmes undertook a page one rewrite, retaining only the central conceit of Lucarotti's tale.

Despite its difficult birth, the story won kudos from the BBC Wales production staff. Russell T Davies once called Ark his favourite storyline of the 1963 version of Doctor Who. Steven Moffat considered it the best Fourth Doctor story, while Barnaby Edwards confessed to being "petrified of the Wirrn" as a child. Tom Baker himself has also stated that, of all the stories he'd filmed, The Ark in Space was his favourite.
Community content is available under
CC-BY-SA
unless otherwise noted.