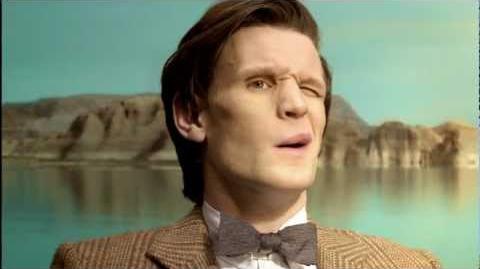 Doctor Who is both a television show and a global multimedia franchise created and controlled by the British Broadcasting Corporation. It centres on a time traveller called "the Doctor", who comes from a race of beings known as Time Lords. He travels through space and time in a time machine he calls the TARDIS with his friends. Another vital element of the show is the concept of regeneration — a process by which the Doctor can change his form when he's near death. This convenient trick thus allows the programme to change lead actors in a narratively sensible way.

Though it began on the day after the Kennedy assassination in 1963, it has had three distinct production eras. The first version — sometimes called "classic Doctor Who" by fans — ran from 1963 to 1989, and contained the adventures of the first seven Doctors. In 1996 an American co-production was attempted involving the Eighth Doctor. The current iteration of the show began broadcast in 2005, and is by far the most popular and critically successful version, beginning with the adventures of Christopher Eccleston's Ninth Doctor.

In addition to the televised programme, the show has spawned a rich heritage of comics, audio stories, novels, short stories and even stage plays.
Community content is available under
CC-BY-SA
unless otherwise noted.