Wiki Targeted (Entertainment)
Play Sound
The Raincloud Man was the one hundred and sixteenth story in Big Finish's monthly range. It was written by Eddie Robson and featured Colin Baker as the Sixth Doctor and India Fisher as Charlotte Pollard.
It was the first reappearance of Patricia Menzies, played by Anna Hope.
Having just defeated the Krotons, the Sixth Doctor is treating Charley to a hearty English breakfast, when an intriguing mystery suddenly presents itself. And to solve it, they must plunge back into the criminal underbelly of Manchester, where an old friend is up to her neck in alien trouble.
But what seemed like a mere mystery ends up being a life or death struggle at the centre of an interplanetary war in which the stakes are so high, the Doctor or Charley must gamble and lose their identity. And throughout, the lone figure of the Raincloud Man may hold the key to success or failure.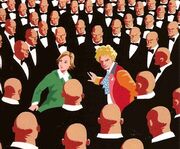 to be added
Main Range
Fifth Doctor
Adric, Nyssa, Tegan
Nyssa
Nyssa, Brewster
Nyssa, Hannah
Nyssa, Tegan
Nyssa, Tegan, Marc
Nyssa, Tegan, Turlough
Tegan, Turlough, Kamelion
Tegan, Leela
Turlough
Peri
Peri, Erimem
Amy
Solo travels
All stories in the main monthly range are included in this navigation box including the "subscriber exclusive" stories which are part of Big Finish Productions' subscription service for this range. All other stories are represented in other navigation boxes.
Community content is available under
CC-BY-SA
unless otherwise noted.