"Short Trips" was a label applied to stories and books, published by both BBC Books and Big Finish Productions. Early publications released under the "Short Trips" banner were short story anthologies. The majority of these anthologies were collections of prose issued from 1998 to 2009, but Big Finish resurrected the name as a label for audio anthologies and single audio downloads beginning in 2010.
BBC Books
"Short Trips" was a name initially given to three short story anthologies published by BBC Books, starting in 1999. The notion was very similar to Virgin Books' Decalog anthology series. These three new books were published in conjunction with the BBC Eighth Doctor Adventures and BBC Past Doctor Adventures book series. Each book contained stories featuring the first eight incarnations of the Doctor. After publishing the anthology Short Trips and Side Steps in March 2000, BBC Books abandoned short stories for full length prose.
BBC Audio
BBC Audio also released a few collections of stories adapted from the print books, plus a few originals, in audio format.
Big Finish Productions
In 2002, Big Finish Productions obtained the rights to the Short Trips series. The Big Finish Short Trips books, like the Decalog series, are built around themes. These include an annual volume dedicated to Christmas-related tales and one volume dedicated to Dalek stories. A total of twenty-eight volumes of new material — featuring several hundred stories featuring the first eight Doctors — were published by March 2009.
On 17 April 2009, Big Finish announced it was ending the Short Trips line, since the BBC had not renewed the company's license to issue Doctor Who stories in print.[1] A final Short Trips volume, a "best-of" collection, subsequently appeared in May 2009, coinciding with Big Finish briefly making its back stock of earlier Short Trips books available at a discounted rate.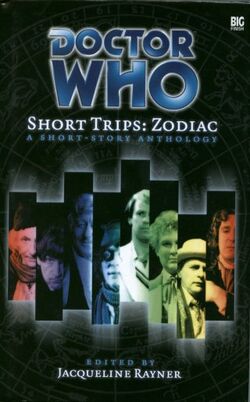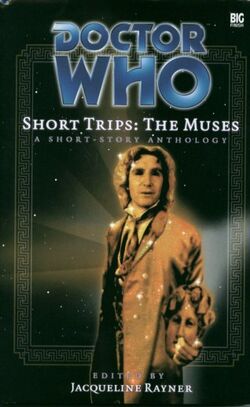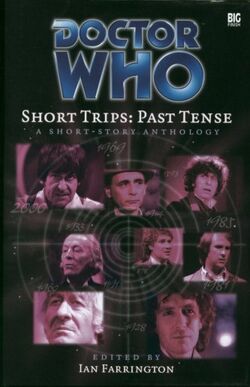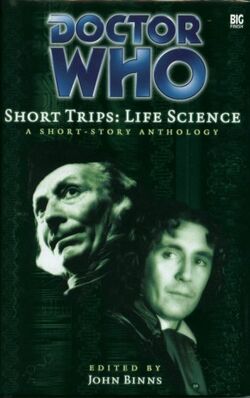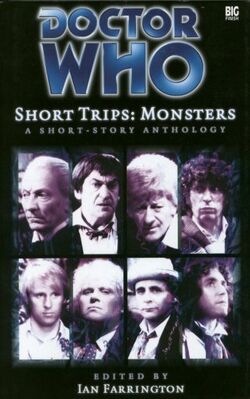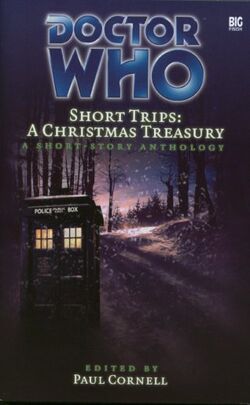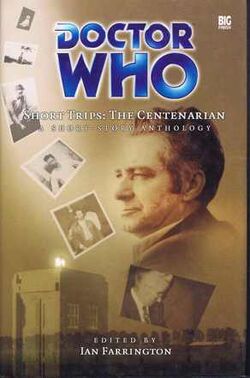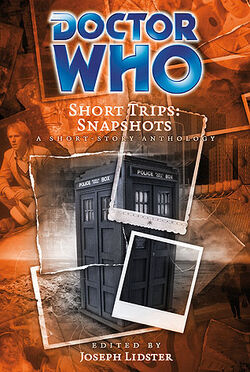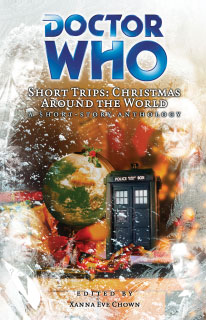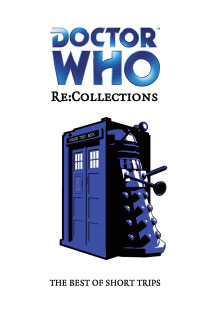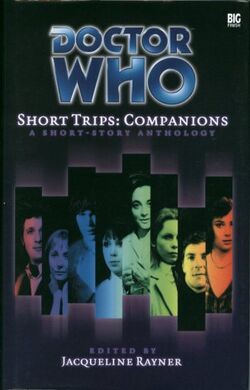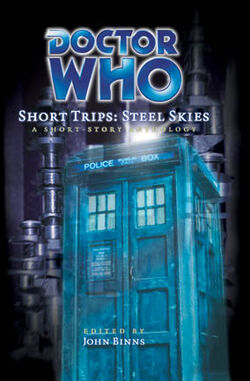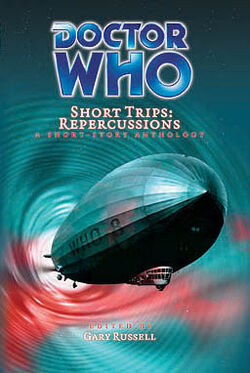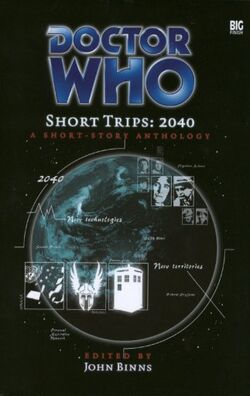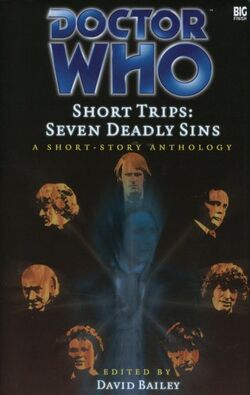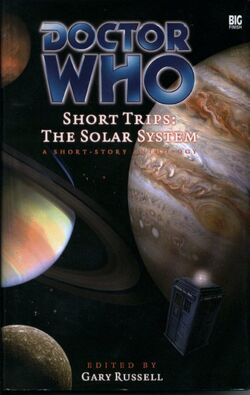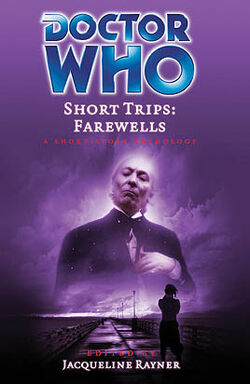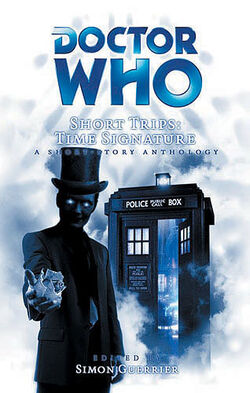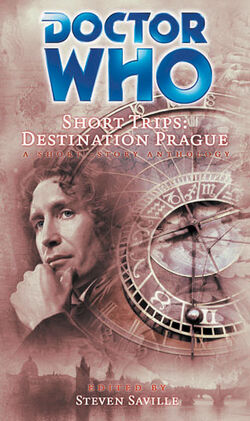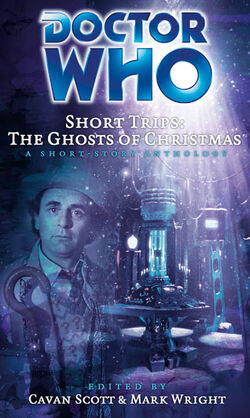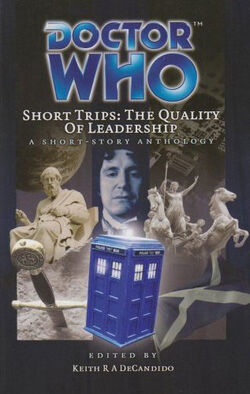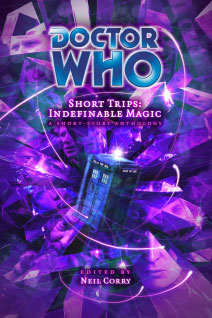 CD releases
In less than a year, however, Big Finish revived the Short Trips format, this time as exclusive-to-audio readings of short stories, most performed by veteran cast members. It began by soliciting stories from fans, though seasoned writers also contributed stories (along with one short story from Colin Baker). Unlike almost every thing else produced by Big Finish, they feature only one actor reading a story, being audiobooks rather than audio dramas. All in the regular series are original to audio, and have not previously appeared in print.
Volume 1
Volume 2
Volume 3
Volume 4
Monthly series
From January 2015-December 2020, new Short Trips were released as monthly individual downloads.
Series 5
| # | Title | Author | Performer | Doctor | Featuring | Released |
| --- | --- | --- | --- | --- | --- | --- |
| 5.1 | Flywheel Revolution | Dale Smith | Peter Purves | 1st | | 5 January 2015 |
| 5.2 | Little Doctors | Philip Lawrence | Frazer Hines | 2nd | Jamie, Zoe | 6 February 2015 |
| 5.3 | Time Tunnel | Nigel Fairs | Katy Manning | 3rd | Jo, The Brig, Yates, Benton | 5 March 2015 |
| 5.4 | The Ghost Trap | Nick Wallace | Louise Jameson | 4th | Leela | 6 April 2015 |
| 5.5 | The King of the Dead | Ian Atkins | Sarah Sutton | 5th | Nyssa, Tegan | 5 May 2015 |
| 5.6 | The Shadows of Serenity | Nigel Robinson | Nicola Bryant | 6th | Peri | 10 June 2015 |
| 5.7 | Dark Convoy | Mark B. Oliver | Sophie Aldred | 7th | Ace | 20 July 2015 |
| 5.8 | Foreshadowing | Julian Richards | India Fisher | 8th | Charley, Yates | 31 August 2015 |
| 5.9 | Etheria | Nick Wallace | Peter Purves | 1st | Vicki, Steven | 24 September 2015 |
| 5.10 | The Way of the Empty Hand | Julian Richards | Frazer Hines | 2nd | Jamie, Zoe | 22 October 2015 |
| 5.11 | The Other Woman | Philip Lawrence | Katy Manning | 3rd | Jo, The Brig, Yates, Benton | 20 November 2015 |
| 5.12 | Black Dog | Dale Smith | Louise Jameson | 4th | Leela | 23 December 2015 |
Series 6
#
Title
Author
Performer
Doctor
Featuring
Released
6.1
Gardens of the Dead
Jenny T Colgan
Mark Strickson
5th
Nyssa, Tegan, Turlough, Black Guardian
28 January 2016
6.2
Prime Winner
Nigel Fairs
Nicola Bryant
6th
Peri
25 February 2016
6.3
Washington Burns
Julian Richards
Sophie Aldred
7th
Ace
24 March 2016
6.4
The Curse of the Fugue
Alice Cavender
Sheridan Smith
8th
Lucie
21 April 2016
6.5
This Sporting Life
Una McCormack
Peter Purves
1st
Steven, Dodo
31 May 2016
6.6
Lost and Found
Penelope Faith
Anneke Wills
2nd
Ben, Polly
16 June 2016
6.7
The Blame Game
Ian Atkins
Rufus Hound
3rd
Liz, The Monk
26 July 2016
6.8
Damascus
Jonathan Barnes
Tim Treloar
Jeremy Thorpe, Jo, UNIT
30 August 2016
6.9
A Full Life
Joseph Lidster
Matthew Waterhouse
4th
Adric, Romana II, K9
29 September 2016
6.10
Rulebook
Tony Jones
Nicola Bryant
5th
Peri
19 October 2016
6.11
The Man Who Wasn't There
Ian Atkins
India Fisher
8th
Charley
30 November 2016
6.12
The Hesitation Deviation
James Goss
Lisa Bowerman
7th
Benny
23 December 2016
6.X
Forever Fallen
Joshua Wanisko
Nicholas Briggs
Ace
29 December 2016
Series 7
#
Title
Author
Performer
Doctor
Featuring
Released
7.1
The World Beyond the Trees
Jonathan Barnes
Nicola Walker
8th
Liv, Molly, Jeremy Thorpe
31 January 2017
7.2
Gardeners' Worlds
George Mann
Tim Treloar
3rd
Jo, Yates, Benton
28 February 2017
7.3 / 7.4
The Jago & Litefoot Revival
Jonathan Barnes
Trevor Baxter, Christopher Benjamin
10th, 11th
Jago, Litefoot, Ellie
7.5
Falling
Anneke Wills
1st
Ben, Polly
30 May 2017
7.6
How to Win Planets and Influence People
James Goss
Rufus Hound
4th
Sarah, Harry, The Monk
29 June 2017
7.7
Flashpoint
Andrew Smith
Sheridan Smith
8th
Lucie
13 July 2017
7.8
The British Invasion
Ian Potter
Wendy Padbury
2nd
Jamie, Zoe, Vardans
29 August 2017
7.9
A Heart on Both Sides
Rob Nisbet
Sarah Sutton
8th
Nyssa
27 September 2017
7.10
All Hands on Deck
Eddie Robson
Carole Ann Ford
Susan
3 October 2017
7.11
The Ingenious Gentleman Adric of Alzarius
Julian Richards
Matthew Waterhouse
5th
Adric, Nyssa, Tegan
7 November 2017
7.12
O Tannenbaum
Anthony Keetch
Peter Purves
1st
Steven
22 December 2017
7.X
Landbound
Selim Ulug
Nicholas Briggs
3rd
29 December 2017
Series 8
Series 9
Series 10
Series 11
Subscriber exclusives
In addition to the above, several stories taken from the Short Trips books (up to Tweaker) have had readings recorded and made available for special subscriber-only downloads.[2] In December 2014, Big Finish announced a retroactive expansion of the subscriber exclusives with stories written specially for audio (from A Room with No View onwards). The expansion resulted in having four subscriber exclusives per year from 2010 onward.[3] All successive stories were also written specially for audio.
Rarities
Starting in September 2016, Big Finish began re-releasing their Subscriber Short Trips stories in the Short Trips Rarities series.[4]
Miscellaneous
One Small Step..., originally printed in Short Trips: Past Tense in 2004, was read by Nicholas Briggs and played as part of the The Big Finish Podcast in 2009. It was played again on the podcast in 2016.
The Toy, read by Sarah Sutton, was originally released to subscribers of The Complete History in 2015. The following year, it was made available to purchase as part of the Short Trips Rarities range.
Time Lord Victorious
External links
Footnotes
Short Trips short stories
Big Finish Doctor Who series and spin-offs
Classic Series

New Series

Series that have never starred the Doctor are excluded from this list

.
Time War
"New Series"
Adventures

The Worlds
of Doctor Who

Torchwood

The Worlds
of Big Finish

Special Releases

These DWU characters have never been owned by the BBC.