Wiki Targeted (Entertainment)
Play Sound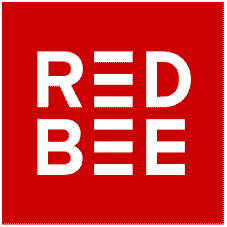 Red Bee Media (formerly BBC Broadcast[1]) are a media consultancy company which helps other companies with branding and questions of media presence. They are particularly concerned with helping companies deliver their messages to an increasing diverse array of media options.
They have a peripheral interest to Doctor Who fans in that they have been one of the driving forces behind the BBC iPlayer. According to their website, they "devised the system to power iPlayer's metadata and listing service"[2], without which iPlayer users couldn't even find DWU content in the United Kingdom. However, they are best known to Doctor Who fans for two reasons. They're the company that delivers on-demand audio description for Doctor Who episodes. One of their employees, Jo Sykes, was once featured on the Doctor Who Confidential episode After Effects, demonstrating the process of making an audio description track. They're also the company that provides the closed captioning for broadcast and iPlayer transmissions of BBC Wales era stories.
Red Bee also put together promotions for various television series, and in 2011 won a Promax Award for their Torchwood: Miracle Day campaign.[3] In 2009, they also won for their work promoting Torchwood: Children of Earth.[4] They've also won awards for the BBC's Christmas campaigns, which have prominently included Doctor Who content, since at least 2010.
Outside of Doctor Who, their most recognisable work includes much of the animation and branding for the BBC's coverage of the 2012 Olympic Games, and the iconic opening animation for the popular global franchise, Who Do You Think You Are?, which has involved many people connected with Doctor Who, such as David Tennant, June Brown, Alex Kingston and Stephen Fry. They've also done a lot of award-wining work promoting Bob Baker's Wallace and Gromit productions for the BBC, as well as the 21st century revival of Red Dwarf.
Community content is available under
CC-BY-SA
unless otherwise noted.