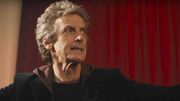 A lecture was a type of class, given by lecturers, present in some universities.
While working on St Luke's University, the Twelfth Doctor gave lectures on a lecture hall, and spoke about, among other subjects, Time And Relative Dimension In Space, (TV: The Pilot) space, (TV: Oxygen) metaphysical privilege (AUDIO: Dead Media) and cyclical time. (PROSE: Diamond Dogs)
Evelyn Smythe gave history lectures at Sheffield Hallam University before meeting the Sixth Doctor. (AUDIO: The Marian Conspiracy)
Community content is available under
CC-BY-SA
unless otherwise noted.