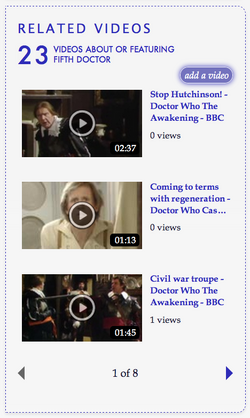 The Related Videos Module (RVM) is a part of the Wikia skin which displays a series of videos relevant to a particular page.
However, because this system is in beta testing, it can only be used by those actively beta testing it for Wikia.
Until further notice users are urged to abide by
current policy
. Do not use the Related Videos Module to upload videos to this site.
Community content is available under
CC-BY-SA
unless otherwise noted.