Fear Forecast was a series on the Doctor Who website during series 1, 2, 3 and 4. Intended as an advisory for parents, the reactions of the four "Fear Forecasters" were described in detail, minute-to-minute, for each new episode.
The team of children rated each episode's "Fear Factor", usually from 1 to 5 (notable exceptions being Blink and The Impossible Planet). 2 was Quite Scary, 3 was Very Scary, 4 was Chilling, and 5 was Terrifying.
Series 1
Edit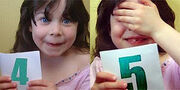 The highest Fear Factor score in series 1 was for The Empty Child / The Doctor Dances, both episodes unanimously "Terrifying".
Series 2
Edit
Series 2 was the first to give an episode a Fear Factor rating higher than 5. The Impossible Planet was deemed "Beyond Fear", at 6/5. The Fear Forecasters retained their original images for this season.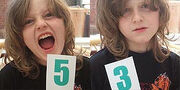 Series 3
Edit
to be added
Series 4
Edit
to be added
Community content is available under
CC-BY-SA
unless otherwise noted.