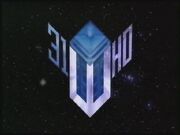 The Doctor Who Weekend was a programming event on the British Satellite Broadcasting's Galaxy Channel that ran from 22-23 September 1990. It was a tribute to the first ten years of Doctor Who. It contained twelve different serials starring William Hartnell, Patrick Troughton and Jon Pertwee, along with the two Peter Cushing movies, a couple of documentaries, and the studio magazine programme, 31 Who.
For many viewers, it was the first opportunity to view bits of missing serials from the Second Doctor's era. Notably, the weekend included standalone viewings of episode two of The Abominable Snowmen and episode one of The Web of Fear. Because the weekend predated the widespread availability of Doctor Who on home video, it also likely represented the first occasion on which many viewers saw many complete adventures from the 1960s.
The event was also conspicuous for its timing. Officially, the Doctor Who production office had only closed some three weeks prior to the weekend. John Nathan-Turner, one of the weekend's on-screen "hosts", had only officially resigned as producer on 31 August 1990. As such, preparing for this marathon weekend was likely one of the last acts of Nathan-Turner's producership.
Many of the trailers for the weekend were introduced by Jon Pertwee.
Schedule
Edit
Saturday 22 September 1990
Sunday 23 September 1990
Footnotes
Edit
Community content is available under
CC-BY-SA
unless otherwise noted.