This story was never produced.
Therefore, its known narrative elements are not a part of the Doctor Who universe. It may have been the basis for a similar story in another medium, however — and that story may indeed be a part of the DWU.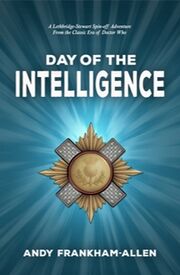 Day of the Intelligence was a planned novella in the Lethbridge-Stewart series. Penned by Andy Frankham-Allen, the book was set to tell the origin story of the Great Intelligence.[1] Due to personal reasons, the author had to pull the book from the schedule. Travers & Wells served as its replacement.[2]
Footnotes
Edit
Community content is available under
CC-BY-SA
unless otherwise noted.