Cambridge was a city in south-east England.
Location
Edit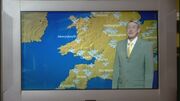 To the far north-east of Cambridge was Norwich and to the west was Birmingham. (TV: Army of Ghosts) To the south-east of Cambridge was Chelmsford in the county of Essex, and to the south-west was Oxford. (TV: Spyfall)
Features
Edit
It was the location of the University of Cambridge, which included St Cedd's College. (WC: Shada, PROSE: Shada, TV: Shada)
In 1811, William Blake was visiting friends in Cambridge when he fell through a hole in time into another universe. (PROSE: The Pit)
By the 21st century, Ian Chesterton and Barbara Wright were professors in Cambridge. (TV: Death of the Doctor)
During the ghost shift craze of 2007, ghosts, actually Cybermen from Pete's World, were forecast as appearing in Cambridge. (TV: Army of Ghosts)
A replica of Emmanuel College in Cambridge was built by the Knights of Jeneve on the planet Ardethe. (PROSE: Deadfall)
Other references
Edit
In the Land of Fiction, Lemuel Gulliver noted that, at 14 years old, he was sent by his father to Emmanuel College. There, he applied himself close to his studies, learning navigation and other parts of the mathematics. (TV: The Mind Robber)
Community content is available under
CC-BY-SA
unless otherwise noted.